EMPOWERING THE VULNERABLE PEOPLE IN MAKWANPUR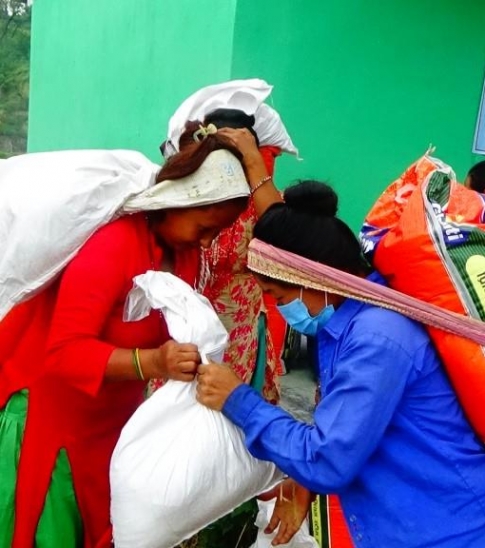 Lorem ipsum dolor sit amet, consectetur adipiscing elit, sed do eiusmod tempor incididunt ut
These children require your help!
This project is an attempt to prevent human trafficking, and gender based violence and livelihood support program in Makwanpur district particularly in different community of Manahari Rural Municipalities and in 34 community based organization through leadership awareness supports and leadership training. By addressing factors causing or increasing vulnerability of people to trafficking, ETSC Nepal implementing its 3yrs project. As such, the project aims to change behavior (eg. stop labor migration and find employment/entrepreneurship locally), minimize risk where changing behavior is not possible (eg. provide adequate information for safe migration) and building agency of the vulnerable subpopulation to defend their rights. The project is necessary because Makwanpur is among the top three districts of women and girls trafficking and the areas selected are among the most vulnerable places in the district. The district is vulnerable to transnational as well as internal trafficking because of many transit points, low literacy, domestic abuse, discrimination and early marriage.
Due to the proximity of the district to India, and major cities of Nepal such as Kathmandu, Narayanghat, Birgunj people are vulnerable to end up in labour and sexual exploitation in Indian brothel, circus, gulf states, garment industries, brick kilns and entertainment businesses. The project participant includes such vulnerable subpopulation including potential labour migrants, local community leaders, women and girls, adolescent & school dropout children, particularly from the family of poor economic situation. Majority of them are from Tamang ethnic community who are among the highest at-risk population for trafficking. Self-help groups (SHG) groups are mostly informal groups whose members pool savings and re-lend within the group on rotational or need basis. These groups have a common perception of need and impulse towards collective action.
Many of these groups will form around specific production activity, promoted savings among members, including consumption needs. Self-help groups, formed exclusively by poor women, being an effective medium for community involvement in developmental activities, can be powerful tool for alleviating poverty through the empowerment of women, by freeing themselves from the clutches of moneylenders. Peoples participation in credit delivery and recovery and linking of formal credit institution to borrows through SHGs have been recognized as supplementary mechanisms for providing credit support to the church members and community women. The SHGs are informal groups formed voluntary basis, for providing the necessary support to their members for their local and economic emancipation.
ETSC Nepal is pioneer in conceptualizing and implementing the concept of SHG through the pilot projects in this SAHAYATRA projects in Makwanpur district. Hence, this project another objective is to improve the socio-economic status of the vulnerable women and community people in the target area.
Each donations matter, even the smallest ones. Donate $2( average price of coffee in the USA) and someone's life will get better!